Retailers Respond: RaceTrac Goes the Extra Mile in Response to COVID Challenges
October 14, 2020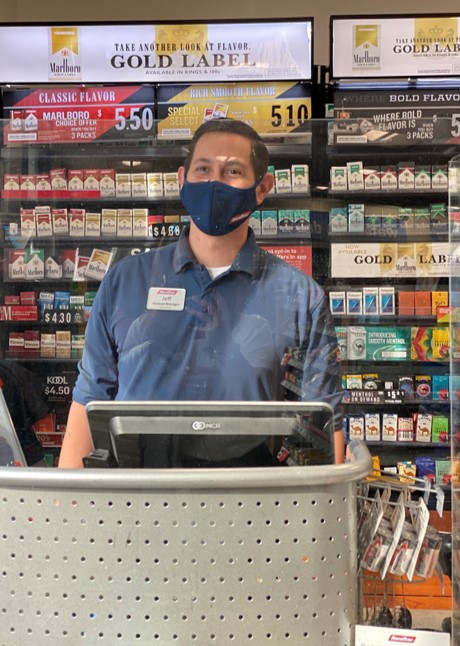 Atlanta, GA – According to the New York Times, almost 8 million Americans have been infected with the COVID-19 virus, responsible for almost 215,000 American deaths to date. Nationwide over the last eight months, front line health care workers and businesses have stepped up in response to the crisis. RaceTrac operates almost 600 retail locations in seven states. Throughout their business, RaceTrac Make has gone great lengths to serve the communities in which they are located and protect both consumers and RaceTrac employees in response to the pandemic.
RaceTrac, headquartered in Atlanta, Georgia operates RaceTrac retail stores in Florida, Georgia, Tennessee, Alabama, Mississippi, Louisiana, and Texas. Gas stations and convenience stores were deemed "essential businesses" by the U.S. Department of Homeland Security and state governors because of the variety of essential items they sell. As businesses closed, Americans were laid off or forced to work from home and schools closed, these stores were allowed and encouraged to remain open as a critical resource for fuel, food, beverages, and household items. RaceTrac's retail stores were deemed essential businesses in all states in which they operate and remained open throughout the crisis.
"This year, our leadership team immediately came together to evaluate COVID-19 updates from the CDC and other health experts" said Chief Marketing Officer Melanie Isbill. "With that knowledge, we determined how we could provide the products and services our guests need while also keeping both them and our team members safe." Recognizing that their own employees were essential workers, the company also provided increased compensation for employees who work during the crisis.
The company took comprehensive steps to both protect employees and customers and provide additional services for employees as consumer behavior changed in response to the pandemic. Actions taken by RaceTrac included the following actions:
Free coffee or fountain drinks through April 30th for all essential workers with a valid ID/uniform (one per day). This included all essential workers such as healthcare workers, grocery store workers, truckers, bankers and more.
"Grab and Go Box" pass-thru window operational at all hours as an alternative shopping option for guests who did not wish to come inside, but still wanted to purchase necessary items.
Added social distancing markers and plexiglass at the registers.
COVID-19 Hazard Pay for store team members including a $3 per hour pay increase for hourly team members and weekly additional $150 in pay for general managers at the store level.
Implemented COVID-19 leave policy allowing employees who test positive or are required to quarantine due to the virus with an inability to work remotely to receive up to two weeks of pay.
Rolled out telemedicine options for all company employees.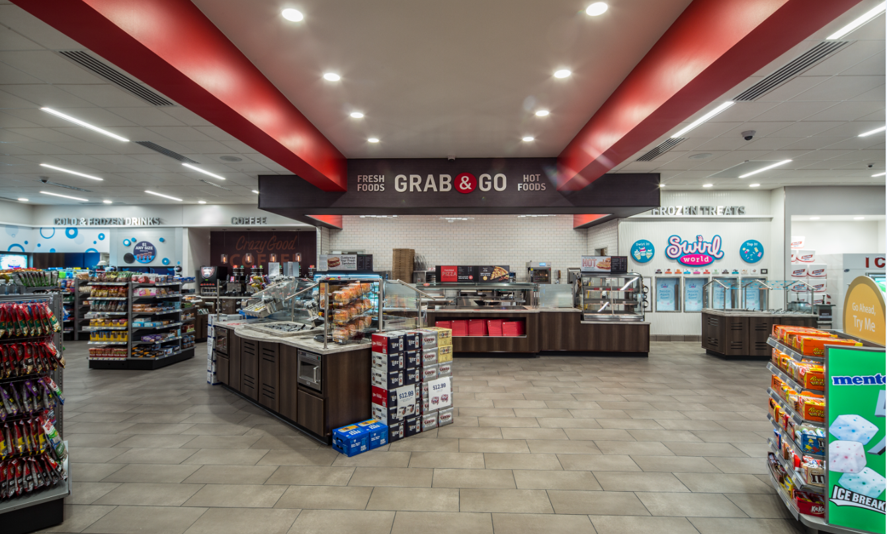 Additionally, RaceTrac began temperature checks and symptom screening for employees before the start of every shift and required employees to wear masks. The company also closed stores nightly in order to execute enhanced cleaning measures in stores, at gas pumps and counters. "Every member of our team contributed to our ability to keep stores open and guests served," said Isbill. "As an essential business, we are proud of our entire team and grateful for the way they continue to work through challenges that seemed to change not just every week, but every day."
The motor fuel and convenience store retailers are still working to come back from the challenges posed by COVID-19. Consumer buying habits have changed. People are visiting stores less frequently and buying less fuel because they are home more often and frequently buying online. Revenues and profits are down, but essential businesses like those operated by RaceTrac have adjusted to the changing environment to remain viable during the pandemic. RaceTrac has investing time and money to keep employees and consumers safe while meeting the needs of their communities during the crisis.