Retailers Respond: As COVID Surges Across U.S., Kroger's Pandemic Response Protects Customers and Employees
December 11, 2020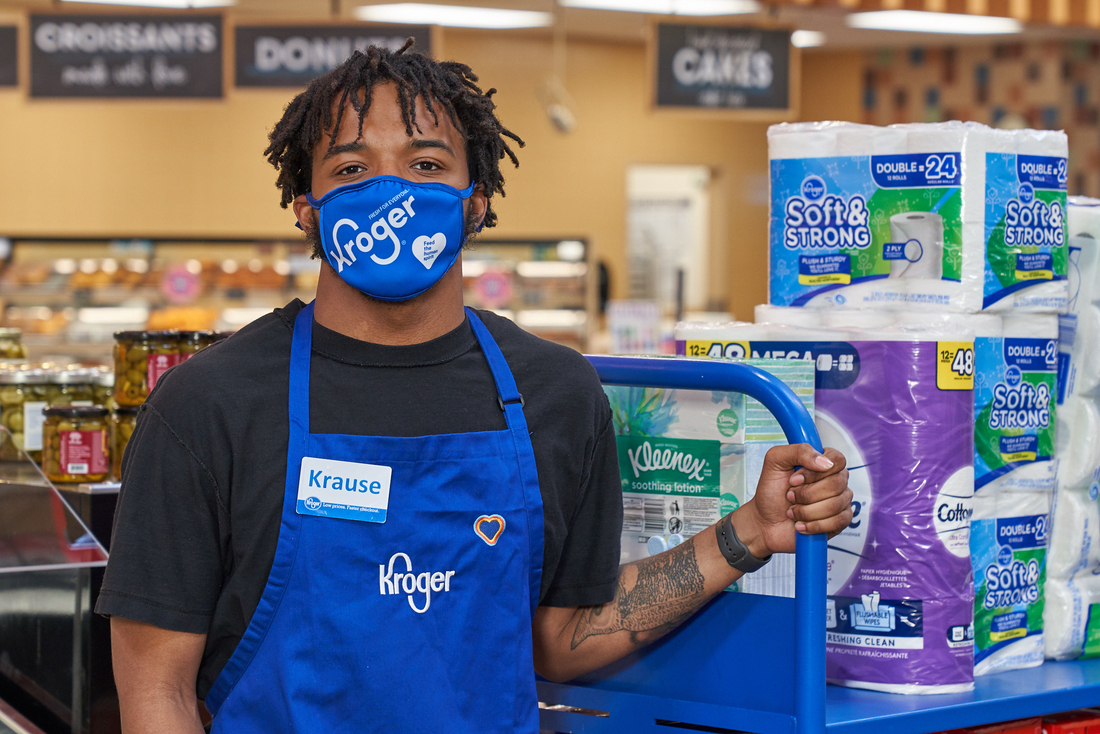 Cincinnati, OH – According to reports this week, the United States has over 15.4 million COVID-19 cases since the pandemic began. Over 103,000 Americans have been hospitalized and the death toll eclipsed 300,000 this week. Initial efforts successfully slowed transmission of the virus, but most of the U.S. has been experiencing a wave of increased spread of COVID-19 that threatens to overwhelm hospitals. Essential businesses, such as The Kroger Company, headquartered in Cincinnati, Ohio, have provided a model that others have followed to reliably provide essential goods to millions of customers, while minimizing risks to customers and Kroger team members across the country.
Upon the pandemic reaching the United States, the U.S. Department of Homeland Security identified certain businesses as "essential businesses" that are critical to the fundamental infrastructure of the nation. Employees were deemed "essential employees." Governors did the same and had different responses across the country in order to protect the public from the virus. It was critically important for companies like The Kroger Company to quickly integrate all departments of the company and rely on public health and communicable disease experts to develop actionable plans to provide millions with grocery, gasoline and other critical home goods while maximizing safety.
"As the pandemic took hold across the country, we saw different challenges in different locations, said Martha Cutright Sarra, Vice President & Chief Ethics and Compliance Officer. "Governors responded differently to the challenges and those responses changed rapidly as we all learned more about the virus. We knew right away that we were going to need to work with experts within and outside our company to develop industry-leading policies – many of them shared at KrogerBlueprint.com – that would protect our customers and associates from Anchorage to Atlanta."
Kroger operates a variety of stores across the U.S. including locations in 35 different states and Washington, DC. The Kroger family of stores includes 16 different branded stores with which most of us are familiar beyond the company's signature Kroger stores. Other stores in under the Kroger banner include stores such as Baker's, City Market, Dillons, Food 4 Less, Fry's, Harris Teeter and others. Depending upon where one lives, there is a strong likelihood that all Americans are familiar with one or more of the brands. For millions of Americans these businesses have provided families with groceries and gasoline for generations.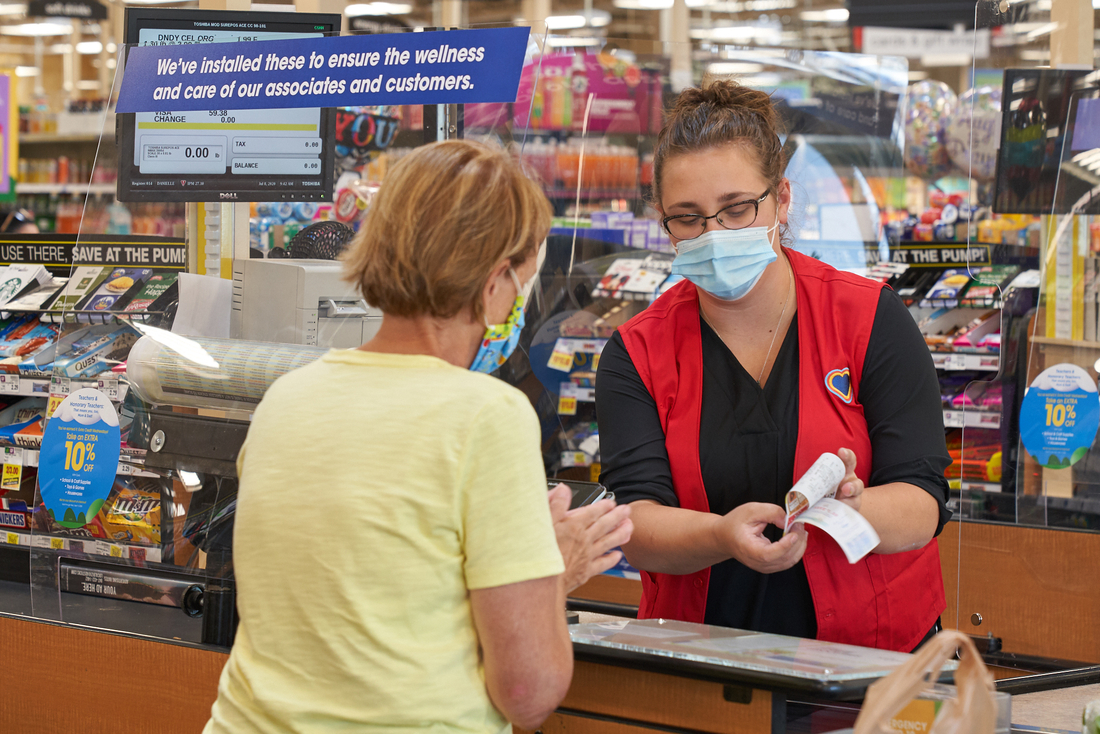 Creating a companywide COVID response that maximized the ability to keep shelves stocked and customers and employees safe in more than 35 states was no easy task, but that is exactly what Kroger accomplished. All stores within the Kroger companies were deemed essential and the company immediately began to work to develop a response that would keep customers and store associates safe, regardless of location. Kroger's response has changed much about the way customers buy groceries. And, since March, Kroger has invested more than $1 billion toward safeguarding employees and customers and implementation of extensive safety measures.
Collectively, Kroger implemented more than 30 specific policy changes that have changed the grocery shopping experience. The company implemented mask and social distancing policies, limited the number of shoppers in stores and installed safety equipment to provide barriers between shoppers and store associates. They implemented at least three different changes to the way customers pay for groceries and provided online marketplace options including delivery, contactless pickup, and shipping options. In many locations, Kroger had already become an important provider of health services for the communities they serve and provided free COVID-19 testing for frontline workers and an array of services including rapid anti-body testing across their array of pharmacies and clinics. Kroger was the first U.S. retailer to offer this testing to customers.
"Everyone throughout our organization was critical to our ability to quickly adapt to the COVID-19 crisis and embrace new ways to do business," said Sarra. "We identified innovation opportunities across the full spectrum of our operation and it could not have been possible without all of us – and our customers – working cooperatively together to adjust to our changing environment." Kroger added special shopping hours for seniors and other vulnerable shoppers and provided frontline workers with store credits for groceries and fuel. And, as schools and online learning commenced, Kroger provided teachers, administrators and parents special savings on goods, including school supplies. Additionally, Kroger's Zero Hunger / Zero Waste Foundation established the Emergency COVID-19 Response Fund to help families disproportionately impacted by COVID-19. Through the fund, Kroger and the Foundation directed $10 million toward local, state and national grants to pandemic response efforts. Through those efforts and donating over 200,000 gallons of milk to Feeding America food banks and other community organizations last summer, The Kroger Company has demonstrated why they are indeed essential for millions of Americans and families across the country.